Trevor Leaman
Trevor Leaman is a PhD candidate in the School of Humanities & Languages, UNSW, researching the astronomical traditions of the Wiradjuri people of central N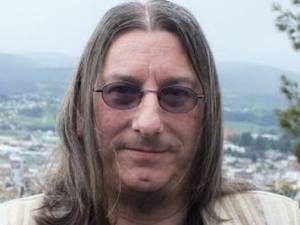 SW under the supervision of A/Prof. Duane Hamacher (UMelb)) and A/Prof. Daniel Robinson (UNSW). Originally from the UK, he emigrated to Australia with family as a 9-year-old in 1973. His passion for cultural astronomy and space science was ignited from a young age, vividly remembering a visit to Stonehenge in 1972, and the live broadcasts of the Apollo launches on the BBC a couple of years earlier. He earned Diplomas in Civil & Mechanical Engineering (TAFE Tasmania), Degrees in Biology (QUT) & Forest Ecology (UQ), and an MSc in Astronomy (Swinburne University), which included a major project examining the astronomy of the Aboriginal people near Ooldea, South Australia, based on the archives of
Daisy Bates
. He has also worked as an Astronomy Tour Guide at Ayres Rock (Uluru), and educator and program presenter at the
Launceston Planetarium
, and
Sydney Observatory
. In his spare time he runs his own Astronomy Education & Tour Guiding business,
Dark Skies Downunder
, based in Orange, Central West NSW, showcasing the Cultural night sky for schools, community groups and private functions.
Refereed Papers
Book Chapters
Trevor M Leaman (2019). Harmonising the Land and Sky in Aboriginal Dreamings. (in press).
Magazine Articles
Seminar Presentations
Print, TV and Radio
Social Media